Princess Olga's memoirs, Princess Olga, A Wild and Barefoot Romanov, caused a stir when they were published last year. Readers were amused by her:
"bitingly funny memoir and history of her family, in which she is also more forthcoming about our own royals."
Emma Wells, The Sunday Times
There has been a great deal of interest in Princess Olga and all of the Romanov family in Japan and her book was published in a Japanese edition in April 2018 by the Japanese Publisher Toyo Shoten. However, Japan is not the only country fascinated by the Princess.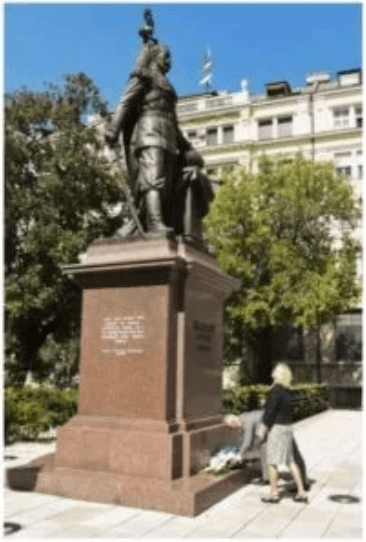 This month saw the release of the Serbian translation of her memoirs, Bosonoga Princeza. Princess Olga's publicity trip to Belgrade has been well publicised, with appearances (to name a few) on Serbian morning TV, Evening news and coverage in Blic and society magazine Gloria. Pravda and Sputnik, both Russian publications also covered the visit.
Highlights of the trip included a visit to see the monument of Tsar Nicholas II with the Mayor of Belgrade. The glitzy event of the Imperial party and book release was well attended with fans keen to pick up their own signed copy of Bosonoga Princeza.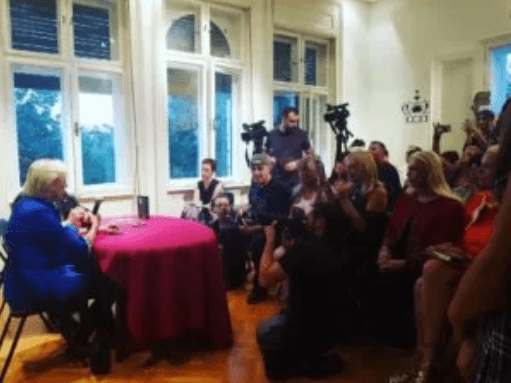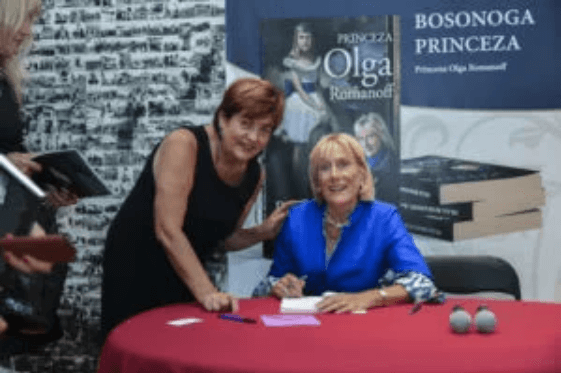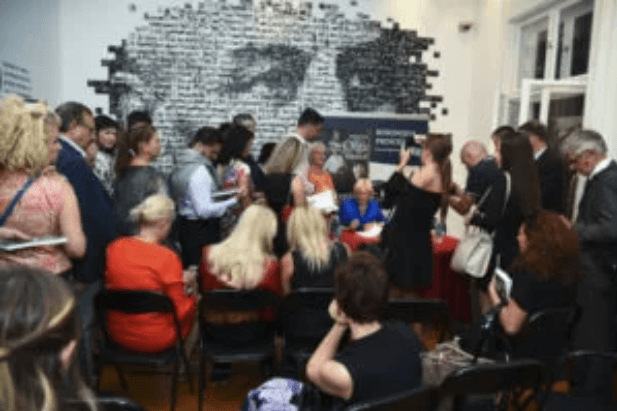 Princess Olga also has a large following in Sweden. Her memoirs have been sold for translation into Swedish and Romanian and are due for publication there in 2019. It certainly feels that people from a number of different countries can't get enough of this "Wild and Barefoot" Princess!
You can buy the English edition of Princess Olga, A Wild and Barefoot Romanov from our website.