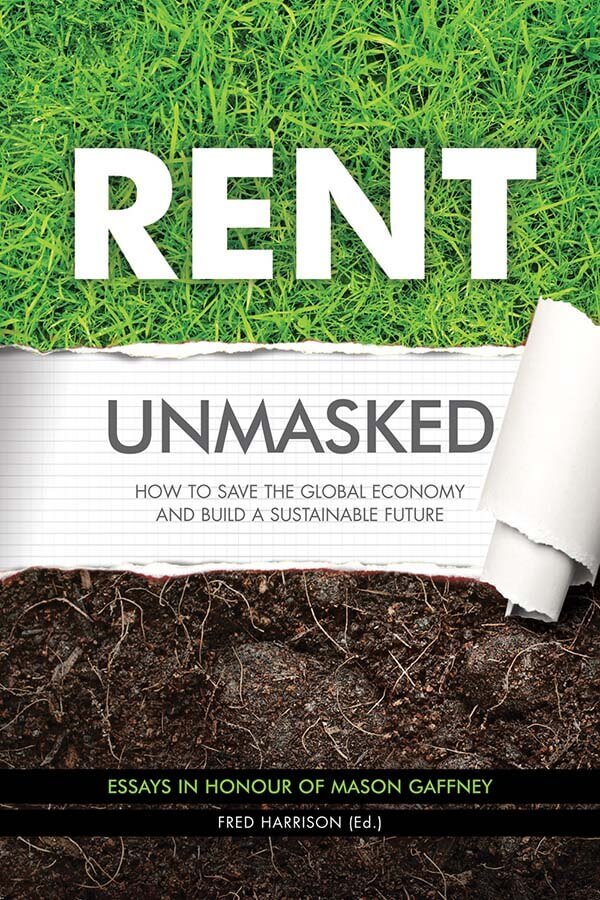 Mary M. (Polly) Cleveland is Adjunct Professor of Environmental Economics, Columbia University School of International and Public Affairs. She received a PhD in Agricultural and Resource Economics from the University of California, Berkeley. Her dissertation, Consequences and Causes of Unequal Distribution of Wealth, addressed Henry George's basic questions using modern mathematical modelling.
Terry Dwyer  BA (Hons) BEc (Hons) (Syd.) MA PhD. (Harvard), Dip. Law (Syd.), CTA, runs his firm of chartered tax advisory service from his legal firm in Sydney, Australia. He is a Visiting Fellow at the Asia Pacific School of Economics and Management, Australian National University, Canberra. His Taxation: The Lost History was published in 2014 as the annual supplement of the American Journal of Economics and Sociology (Vo.73[4]).
Kris Feder is Associate Professor of Economics and Director of the Environmental and Urban Studies Program at Bard College, Annandale-on-Hudson, New York. She received her PhD from Temple University, and she serves on the Boards of Directors of the Robert Schalkenbach Foundation and the American Journal of Economics and Sociology.
Fred Foldvary teaches at San Jose State University, California. He received his PhD in Economics from George Mason University. He is known for his research on community associations and for accurately predicting the recession of 2008 in 1997. His weekly column appears in The Progress Report <www.progress.org> His books include Soul of Liberty (1980), Public Goods and Private Communities (1994).
Ted Gwartney, MAI, was Assessment Commissioner (Chief Executive of BC Assessment) in British Columbia, Deputy County Assessor in Sacramento, CA, Assessor in Southfield, Michigan, Hartford, Bridgeport and Greenwich, Connecticut, Commercial Appraiser at Bank of America and City National Bank in Los Angeles. He is President of the Robert Schalkenbach Foundation, and has served as Professor of Real Estate Appraisal, at Baruch College, NY.
Fred Harrison is a graduate of the Universities of Oxford and London. He is Executive Director of the Land Research Trust, London. His first book (Power in the Land, 1983) relocated the 18-year land value cycle in macroeconomic analysis. His Handbook on Humanity trilogy (Vol 1: As Evil Does, 2015) explores the existential risks to civilization arising from what he called the "culture of cheating" (The Traumatised Society, 2012).
Dirk Löhr is a Professor of Taxation and Ecological Economics at the Trier University of Applied Sciences, Germany.  He has worked as a tax adviser, lecturer at a private real estate academy, and a consultant for the German International Cooperation (GIZ) in Cambodia. He is a member of the public real estate assessment board of Rheinhessen-Nahe, and is a member of the supreme public real estate assessment board of the state of Rhineland-Palatinate. He heads the Center for Soil Protection and Land Use Policy (Trier/Birkenfeld).
Francis K. Peddle, JD, PhD, is Professor of Philosophy, Dominican University College, Ottawa, Canada. He has represented clients in tax and business cases before the Tax Court of Canada, the Federal Court of Appeal and the Ontario Superior Court of Justice and Court of Appeal. Dr. Peddle has appeared before numerous tax commissions and task forces, notably the Bédard Commission (Montreal, 1999). He authored Cities and Greed: Taxes, Inflation and Land Speculation (1994) and Henry George and the End of Tax Commissions (1994).
Duncan Pickard received his BSc and PhD from the University of Nottingham. He was a Lecturer in Animal Physiology and Nutrition at the University of Leeds before turning to farming. He has farmed in Fife, Scotland, since 1992 in partnership with his wife Barbara and two of their sons and their wives. They own 650 acres and farm another 1,000 acres on contract or on short-term leases. Dr. Pickard is the author of Lie of the Land (2004, Land Research Trust).
Roger Sandilands is Emeritus Professor of Economics, University of Strathclyde, Glasgow, UK. His PhD was on inflation and housing finance in Latin America where he worked for four years following graduate studies in Canada. He taught at the National University of Singapore for six years and at universities in Sweden, Tokyo and Beijing. He is the author of The Life and Political Economy of Lauchlin Currie: New Dealer, Presidential Adviser, and Development Economist (1990).
Fernando Scornik Gerstein graduated as a lawyer in the University of Buenos Aires. He was advisor to the Argentinean Ministry of Economy and to the Secretary of State for Agriculture where he chaired the Commission to implement the taxation of the rent of agrarian land. For political reasons he sought refuge in Spain in1976, when he established his legal practise in Madrid and London. He has served as President of the Spanish Association for the Study of Land and National Resources Regimes.
Peter Smith received his MSc in Conservation Biology from the Durrell Institute of Conservation & Ecology. He is Founder and Chief Executive of the Wildwood Trust, a nature conservation charity with sites in Kent and Devon. His mission is the reintroduction of beaver, wild horses, lynx and wolves to the wild. He is a contributor to TV wildlife programmes such as BBC's Countryfile. He leads an ecological consultancy that specialises in rewilding and habitat restoration to government agencies and wildlife NGOs.
Nicolaus Tideman is Professor of Economics at Virginia Polytechnic Institute and State University. He received a bachelor's degree from Reed College and a PhD in economics from the University of Chicago. He was an Assistant Professor of Economics at Harvard University from 1969-1973, during which time he was a Senior Staff Economist for the President's Council of Economic Advisors. He has published over 100 professional articles and is author of Collective Decisions and Voting: The Potential for Public Choice (2006).
Visit the product page for Rent Unmasked